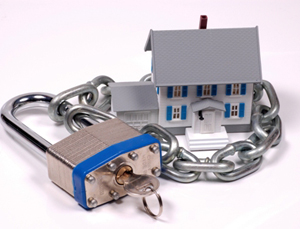 Keeping your home safe and secure is everyone's concern.  While securing your home from intruders is a priority, protecting your home from accidents, water damage and fires is important as well.  It is imperative to have working smoke detectors installed on each floor of your home –particularly near bedrooms.  It is also a good idea to keep a working fire extinguisher in your kitchen, garage and basement.  Talk to a Martins New Oxford Hardware associate to help you address all of your home safety and security needs.
Need help installing a new smoke or carbon monoxide detector?  Check out our installation guide in our 'Expert Tips' section.
Everyday Savings
Kwikset Keyed Entry Lock
Regular $17.29
Sale $15.99
Contact Us!
21 Center Square, New Oxford, PA 17350
(717) 624-7211