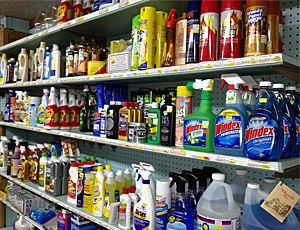 The household chores are never finished, but we can help make it a little easier.   We are your one stop shop for cleaning supplies to make your cleaning jobs go faster. We also have a large selection of buckets, floor waxes, paste waxes, household rags, kitchen household utensils, roasters and canners.
Everyday Savings
30 Seconds Outdoor Cleaner
One Gallon Concentrate
Everyday low price
$13.39
Contact Us!
21 Center Square, New Oxford, PA 17350
(717) 624-7211